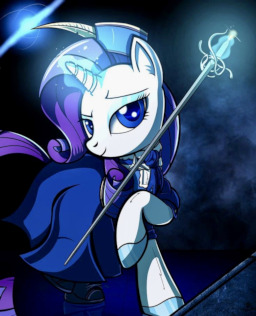 Source
This story is a sequel to Succor
---
Princess Rarity has impressed upon her bodyguard Twilight that she needed to know how to fight.
She's about to learn that she really doesn't know what she's getting into.
Art by Swordflash4
Proofread by Firimil and Gara the Aurthor
---
This story is part of the First and Only Raritwi Bomb. A week's worth of stories and art all centered around Rarity and Twilight. If you liked it, the previous story posted is Prise de Mare by Nonchalant, and you can find a master list of all Raritwi Bomb content Here.
Inspired by the Bodyguard!AU Series, based on Earthsong9405's AU where Twilight is the bodyguard to a "Princess/Queen Rarity".
Chapters (1)