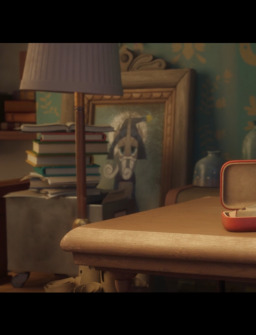 This story is a sequel to The Education of Clover the Clever
---
History is full of mysteries.
Before the first Hearth's Warming, when the pony tribes were divided and weak, the Griffon Empire threatened to conquer the lands of ponies. The Unicorn King sent his court wizard Star Swirl the Bearded to the Griffon King to persuade him not to.
When the dust had settled the Griffon Empire ceased all expansion, and for many decades afterwards the Griffon King sent assassins to kill the wizard.
No-one knows what the two of them said to each other when they met, and over time the meeting between them became shrouded in myth. Legends sprang up about what had happened, each wilder than the last.
Now the story is told.
(New to the series? Unsure where to start? Don't worry! While they share a history, all these stories are meant to work on their own, and explain themselves along the way. Feel free to try this one, or start with one of the others. The Education of Clover the Clever is considered the best, and is a great place to begin.
This is an AU I started writing in 2013, and it has diverged from canon in ways large and small, but it rarely matters. When this story begins Starlight Glimmer is here, and the Castle of Friendship, but Star Swirl the Bearded hasn't returned to G4's present.)
Chapters (4)