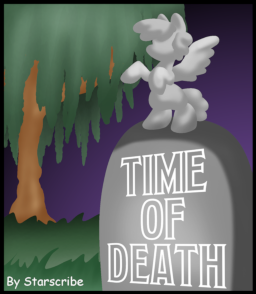 What's a pony to do when they know they've only got a year to live?
That's the question facing some of the ponies closest to the mane six, after a horrible curse has stolen all but their last year of life away. As Twilight Sparkle scrambles desperately for a cure, they're forced to face the awful reality that she might not find it in time.
---
This story was commissioned on my patreon by Vilken666! Cover by Zutcha.
Updates twice a month.
Chapters (8)