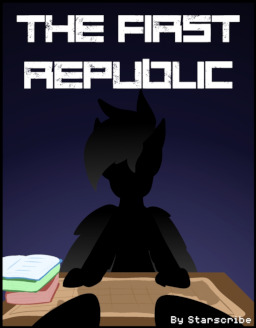 This story is a sequel to The Last Migration
---
Accipio was once the largest and mightiest empire in all the world, with ten birds to every pony in Equestria. They swept from one side of Equus to the other, conquering and enslaving all that they found. But Equestria held, held even when Mons Ignis rose from its ancient slumber and drowned Accipio in ash. A terrible war was nearly the result, as ponies and griffons struggled for what little resources they could. Were it not for the desperate struggles of a few brave souls, surely civilization itself would've ended.
But the next generation of both nations rise with no knowledge of the past, and that's something that Equestria's Princess Twilight Sparkle cannot abide. The Migration War is transforming into myth right before her eyes. She can't stop the flow of time, but she can send a historian, to take down an accurate record of what happened while the players still live.
But as Contrail will soon discover, history isn't just in the past. Whether he likes it or not, he's about to be part of the story.
---
Updates daily for the first week while it catches up to my Patreon, then on Mondays thereafter.
This story was commissioned by Vilken666, feel free to PM me if you'd like one of your own. Editing by Two Bit and Sparktail, my enablers. Cover by Zutcha.
Chapters (22)