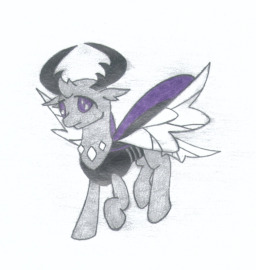 A king serves his country in many ways. He must care for his subjects' needs, set roles of conduct, cooperate with leaders of other lands to ensure peace; he must live up to his subjects' hopes and expectations and be a role model to inspire those around him. But there is one more duty a king must fulfill: to ensure there is someone to pass the torch to, should he not live forever.
If only it were so easy...
---
Written for the Pride and Positivity 2021 event. Help out by donating to one of the charities they're contributing to this year!
-Transgender Law Center
-Palestine Children's Relief Fund
-Sewa International (An Indian charity collecting funds for COVID relief)
Chapters (5)