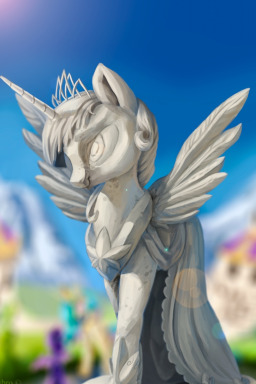 Source
Twilight Sparkle isn't sure she likes the way ponies tend to put her on a pedestal now that she's a princess. Celestia has some unexpected words of wisdom on the subject.
This fic is not a sequel to anything in particular, but probably takes place in the same setting as Chocolate Fluff.
Credit goes to Jordanis for finally giving me an idea I could use. Credit also goes to him for providing last-second editing, and vastly improving Celestia's dialogue.
Amazing cover art by LuleMT.
Chapters (1)