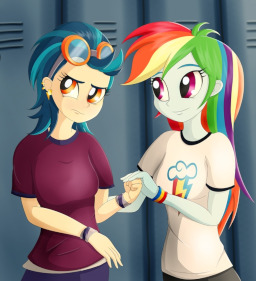 Source
With the intramural soccer championships in full swing, team captain Indigo Zap is riding high. But one day after practice, old rivals show up equipped with trash talk that cuts right through Indigo's confidence and straight to her heart.
Just as she's about to give in, Rainbow Dash arrives to remind her what's really important.
Part of the Montage Cinematic Universe.
Cover Art: Jabbie / Edits: FSSZilla
Chapters (1)