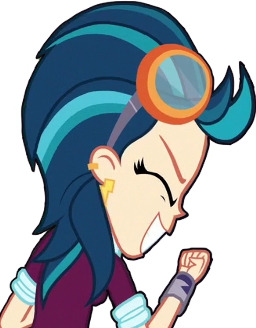 Indigo Zap enjoys going out for a night of fun at the local arcade, with the other Shadowbolts in tow. And while she and Lemon Zest love it, the others not so much; they just try to grin and bear it.
Things were going well for her and her friends... that is until a stranger shows up and places bets on winning one of the "hardest" games in the arcade. Whoever wins takes the loser's spare change. In spite of the consequences she accepts, but once she plays, she wonders whether the bet was really worth it.
Will she win it all? Or fail miserably?
---
WARNING: contains spoilers for Friendship Games.
Story edited by: Kydois
Chapters (1)