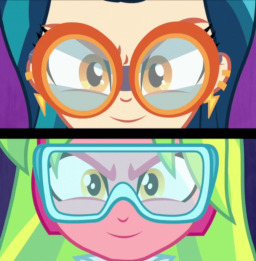 Source
A regular day at Crystal Prep is shaken up as Lemon Zest and Indigo Zap get bored during their free period. Zest's idea to relieve that? A wacky little unauthorized project in the science lab. Things take a turn for the worse when the project vaporizes the head of the school. Now the two have to prevent anyone else from finding out about it long enough for them to get rid of any evidence. Question is, who'll crack first?
It's a parody of one of my favorite episodes of Spongebob.
Rated T for a few lightly suggestive jokes.
Chapters (1)