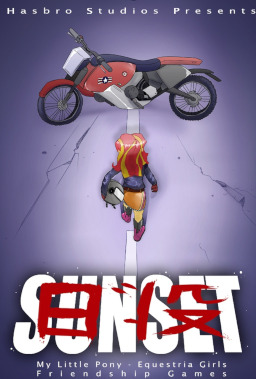 Source
Sunset Shimmer, former student to Princess Celestia, has overcome many challenges. She's fought sirens, prep students, an alternative version of her best friend and her own demons but all of them pale in comparison to her next foe, The Department of Motor Vehicles.
Warning: Contains lots of waiting in line and EQG stuff.
Edited/Proofread by Dying for Riley and Pixel Reality Thank you both for all your help!
Cover art by 0ndshok. Art used with permission. Thank you so much!
Cover art link: http://0ndshok.deviantart.com/art/SUNSET-SHIMMER-595795773
Chapters (1)