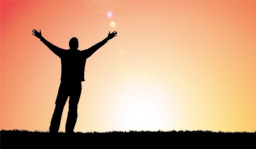 "History is written by the victors." ~ Winston Churchill

Welcome to the new Equestria: Several decades ago it spanned a continent, now it encompasses an entire world due to an unknown phenomenon that occurred many years ago. Equestriani towns and cities now dot the planet. What many of its inhabitants try to forget though is that many of these cities were built over older cities that belonged to a now-extinct race: humans.

Crystal Clear, a fledgling researcher with a fascination of these beings, intends to publish a book; a comprehensive take on their race. His task is not an easy one as the event all those years ago has ensured that nothing tangible of their era remained. The only way for him to gain any information on mankind is via old unofficial accounts and interviewing the 'newfoals' and anypony who lived with humans back then. But the latter are far and few... and those who had agreed before are now mysteriously refusing to comment. Why?

In the midst of this, Crystal's grandmother passes away, leaving him several memory orbs of her times with humans. Is this the break that he has been searching for? Will he finally come to an understanding of this elusive species or will he learn of something that he wasn't meant to know?
---
This story has been reviewed by The Equestrians Critics Society. See the full review here.
Chapters (9)