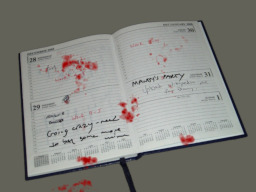 My name is Richard Pretorius.
I am 23 years old, born in Johannesburg, raised and living in Cape Town by my parents, Gwendalyn and Pieter Pretorius.
I have an older sister, Helen Pretorius, she is 27 years old and is currently working at Oxford England.
My parents sadly passed away in a car crash four years ago ago I have been living by myself here while my sister helped me with whatever money she could spare.
I am suffering from strange memory lapses and I may be losing important memories.
These are important memories. Whatever happens I must not forget these ones.
Oh God...
Someone, please help me.
Chapters (1)