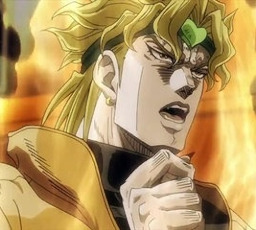 This story is a sequel to KONO DIO DA: DIO is Unbreakable
---
When two enemies meet with a common enemy and common friends, will there ever be room for forgiveness? Will Jotaro find friendship? Will Rohan ever stop saying oi? Will Kira ever be found?
And, for 『Hebun』's sake, can Okuyasu not look like a rapist, please?
---
Expect a more seriously-written and less-meta story this go round. I don't mean to disappoint, but for wrapping this up, I wanted to contextualize it just because it's fun.
Though, I'm not taking away all of the comedy.
Chapters (13)