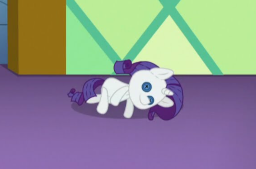 Twilight has finally had the talk with Spike, and it's been quite some time since he's opened up. But when Spike starts carrying around a Rarity doll, it is clear that Spike hasn't let go of his crush on Rarity quite yet, and he may need another talking to.
But Twilight doesn't know about how much thinking the little dragon has been doing since then. Or just how much Spike values Rarity's attention, and how badly he wants to keep his love for her. Because even if it's just a plushie, to him, it's all he has left in the world.
And he doesn't want to let it go.
Chapters (1)