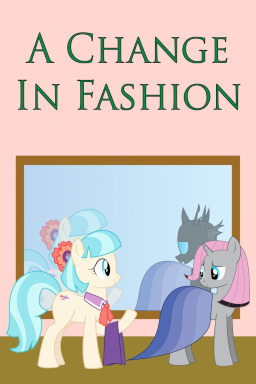 After the invasion of Canterlot, ponies became aware of the frightening changeling race. As a result, they had adopted methods of exposing and countering the love-feeding parasites.
Glamour, like other changelings, have found it more challenging to find a stable supply of love. Seeing the flaws in posing as a pony's loved one, she tries a new way of getting love.
By becoming a fashion model.
All she had to do was become famous and bask in the adoration of her fans. However, the world of fashion is not as easy as it looks, and Glamour finds her life become much more complicated when she gets paired up with Manehattan's newest fashion designer, Coco Pommel.
---
First featured on 8/29/15
---
This story takes place a bit after the events of "Rarity Takes Manehattan".
Chapters (35)