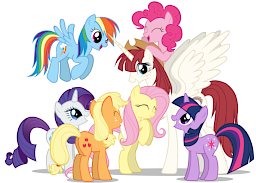 Don't expect quality from this fic.
Being a creator means creating your own world, where you pour your love and heart into it.
In a stormy night, after a strange event in her office, Lauren Faust gets teleported into the magical land of Equestria. The land... that she created. What will she do now? How will she return to the reality from her own imagination? Will she even be willing to leave?
Chapters (23)