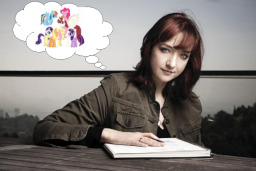 Lauren Has been having very strange dreams lately. Dreams of her being in Equestria and killing an evil clone of herself... but were they really just dreams? Or were they something more?
~~~~~~~~~~~
Hello everypony,
In case you are wondering, yes this is the sequel to 'Journey to My Imagination' by DeiStar.
Credit for giving me permission to write this sequel: DeiStar.
Also, New Cover!
Chapters (11)