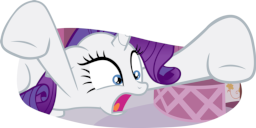 On a hot summer day, Rarity decides to make milkshakes for her wonderful assistants, Sweetie Belle and Spike.
Big mistake.
Now the three of them must defend her yard from an invading herd of boys.
---
This is one of my "I give up completely" stories, so just have fun with it.
Chapters (1)