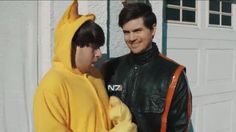 Anthony Padilla, from Smosh, is brainwashed into believing he's Commander Shepard just before he's blasted into another dimension. A dimension populated by innocent, sweet, and tiny ponies in the land of Equestria.
And he's going to bang every single one of them.
---
Dear lord, don't take this seriously. This story's a joke. I'm not going to pretend I don't realize how stupid it is.
Chapters (1)