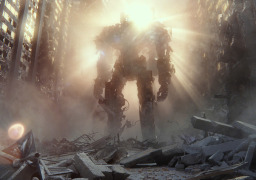 A close encounter with a category three Kaiju leaves Midsummer Night, a Mark-II Jaeger, in the inky depths of an unknown ocean. With no communications or navigation available, the pilots, Shane and Michael O'Connell, are well and truly out of their element.
Good thing they accidentally brought something with them to liven up the party,
Pacific Rim crossover
Art by: Zeiram0034.
Edited by: Pixel brony.
Now with a Tvtropes page!
Chapters (28)