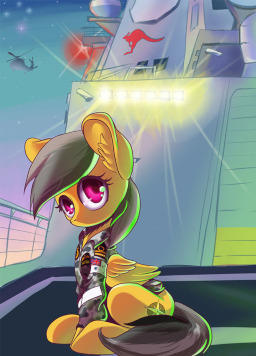 Source
While on deployment to the Arabian Sea, the crew of a Royal Australian Navy Destroyer begin to notice that one of their helicopter pilots is starting to develop some rather odd quirks, both mentally and physically.
A cutie mark, wings, hooves, and a knack for treasure-hunting, just to name a few...
A recursive fic to TwistedSpectrum's "Five Score, Divided By Four".
Art made by the talented F-NAR.
Chapters (11)