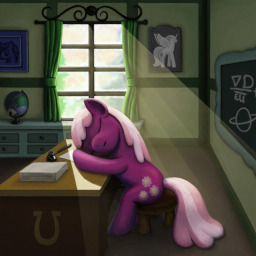 Carl Lee is new to his job.
In spite of his inexperience, along with coursework deadline induced bouts of sleep deprivation, and a serious caffeine reliance, Carl has made it through his first academic year as a secondary Science teacher, and his Twenty fifth birthday is on the final day of summer term to boot!
Things are looking good, but this summer break will be far from relaxing.
Contains strong language, alcohol abuse, and some mildly descriptive violence.
A side fic to Five score, divided by four. from twisted spectrum. if you haven't read it yet, go do that first! it's much more substantial that this little pet project. Now shoo! there's the link.
Cover art by Dahtamnay
Chapters (10)