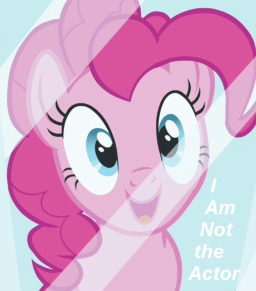 She's the original. She won the paint-watching test, fair and square.
So why do the townsponies keep avoiding her? Why do all her friends keep whispering around her? And why does Twilight keep insisting that she isn't any good at baking or throwing parties?
She's the original. The best Pinkie. She won the test, fair and square. She's not some copy, not anymore…but perhaps being a copy would be easier than being herself.
---
Comments contain spoilers.
Partially inspired by Quadrophenia by The Who. The [Pinkie Pie] and [Other] tags together represent Pinkie Pie's clone.
Editing and prereading thanks; Kuroi Tsubasa Tenshi, CDRW, Sereg, JapaneseTeeth, MidnightRambler, and especially Nonagon. If you liked this story, be sure to check out their pages too!
---
Now I'm to begin
The life that I'm assigned
A life that's been used before
A thousand times
—The Who, "905"
Chapters (16)