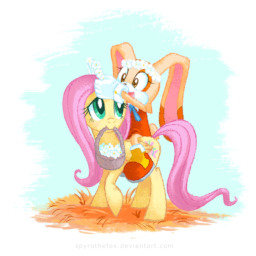 Cream and Cheese discovers a hidden cave that eventually leads them to a portal gateway that transports them to Equestria.
Lost and scared, they run into Fluttershy who agrees to help them find a way back to their world.
Little do they know that a run-in with an Animal showpony will soon take them on a little mini-adventure.
(My first MLP crossover)
(Artwork done by SpyrotheFox)
Chapters (10)