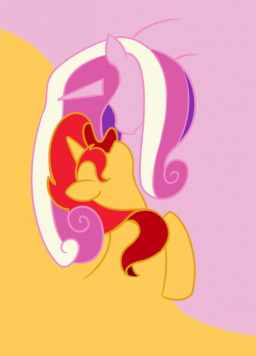 Source
Sunset Shimmer wants to become an alicorn more than anything - it's the entire reason why she's Princess Celestia's student. But she's run out of ways to research it and Princess Celestia has blocked her at every turn.
Fortunately for her, there's a new Princess on the block - Cadance. One who's already ascended. One who knows personally and intimately how she did it.
To get her to talk, Sunset will do anything. Even if it means pretending to like - really like - the Pink Pony Of Passion.
---
Cover art by daOtterGuy.
Featured 8/28/2021-08/30/2021! (And basically every update date after that.)
Chapters (25)