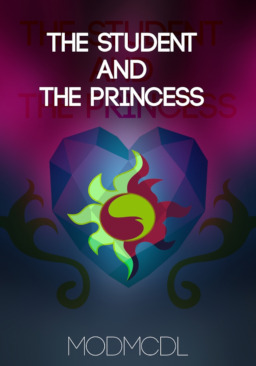 Sunset Shimmer didn't really like that stupid pegasus to begin with, and her distaste for her only grew after the day of Mi Amore Cadenza's coronation. That crown was supposed to be hers. Instead, it went to the stupid Princess of Love. Now, Celestia has arranged for Cadence to stay in Canterlot with Sunset, and encourages the two of them to become friends. But with Sunset's dour attitude, and her constant bullying, will the two ever become close?
Highly underrated and little-known ship I have dubbed "SunDance"
Rated T for pseudo-profanity and suggestive content.
Chapters (14)