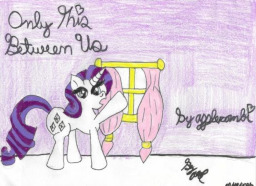 Rarity first noticed something was wrong in Manehattan.
Then whatever it was followed her home.
Or was it already there?
Something dark and sinister is chasing Rarity, and she has to find out what it is, and what it intends. Because if this predator is who she thinks it is, she's not entirely sure she doesn't want to be caught.
Written for a Quills and Sofas AU contest. (This story tied for first with another story by garatheauthor, which hasn't been published at this time but she's still amazing and needs to be followed if you're not.)
Prereading by several Quills and Sofas authors.
Cover Art by Nailah
Chapters (1)