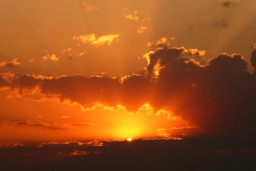 Ponyville Retirement Village is being evacuated to a newly constructed shelter underneath Town Hall. It only makes sense; with this new villain 'Tirek' on the rampage, it's only a matter of time before he's drawn to Ponyville, just like every other monster, natural disaster, or hapless club of cutie-mark seeking agents of chaos.
What could possibly go wrong during the evacuation?
(Alternate Universe tag because of minor deviations from the show's canon)
This story was written for a Quills and Sofas speedwriting contest. Check us out here, and come join in the fun!
Prereaders include AuroraDawn, Holtinater, Exodd, and AFanaticRabbit. They're all amazing authors, so please go give them some love, hm?
Chapters (1)