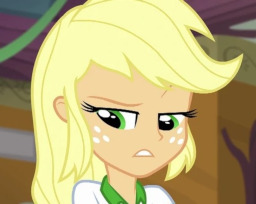 It's been four years since the girls graduated from high school. They're still as close as ever, which is why Pinkie Pie decided to throw a party to celebrate the disastrous end of Rainbow Dash's long-term romantic relationship.
But Applejack isn't quite feeling a party right now. Instead, she finds her way outside to stare at the lake and reminisce. When Rainbow follows her out, what comes next is a conversation that might just change both of their lives forever.
Written for Krazy's Appledash contest over at Quills and Sofas. Prereading done by several members of that community. Come on and check out the crazy speedwriting fun!
(Note, because there was some light confusion from some readers. All alcohol consumption in this story is done by ADULT characters. NO UNDERAGE DRINKING, PEOPLE!)
Chapters (1)