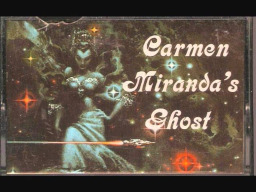 Source
A week ago, Appleoosa Station suffered a critical reactor failure that resulted in the station's complete destruction. By absolute miracle, a single tramp freighter piloted by a brave young pegasus escaped the destruction - and carried two hundred of the station's residents to safety in its hold.
Young Scootaloo has been widely celebrated for her bravery, ingenuity and talent in saving so many lives.
Problem is, the version of the story she insists on isn't the same as the official accounts.
---
Written for the Science Fiction contest.
Proper credit for the inspiration/original form/etc to the legendary Leslie Fish and her work on the nearly-lost filk album Carmen Miranda's Ghost. In particular the song which inspired this fic, Some Kind Of Hero.
Featured 11/30/2021 - 12/3/2021!
Featured in 25 of the Best Fanfics to Read for Cutie Mark Crusader Day on 11/20/2022!
Chapters (1)