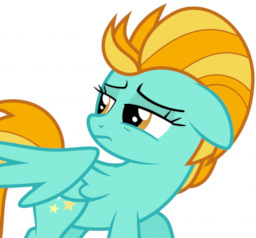 Source
Lightning Dust has hit rock bottom, drunk at a bar and complaining about her. After being carried home, her mom suggests something to her no self-proclaimed greatest flyer in Equestria would ever stoop to. Desperate, she might do it anyway.
---
Proofread by iAmSiNnEr
Narcotics tag for drunk Lightning Dust.
Cover art by Puetsua. Source.
Chapters (1)