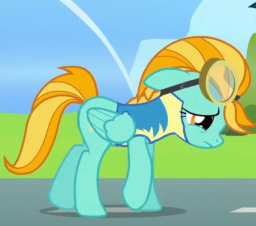 It's going to be Scootaloo's nineteenth birthday soon. Everypony who knows and loves her is going, but Twilight learns that Scootaloo wants to invite a pony neither of them had seen in a long time: Lightning Dust.
Despite what happened years go, Scootaloo wants to help her as she explains how she met Lighting Dust and the condition the crusader found her in.
Commissioned by Sunset_Shimmer83
If you want to commission a one shot from me, please click here.
Chapters (1)