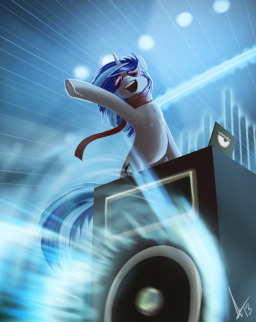 Source
This story is a sequel to Comet Day
---
Vinyl and Octavia's relationship began under the glow of a shooting star. Now some years later, Vinyl hopes to use a slightly different kind of light show to send their relationship to the next level.
---
A fan-made sequel to Mushroompone's "Comet Day", and an entry in the Quills and Sofas group's "Expanded Universe 2" contest.
Published with permission from Mushroompone.
Chapters (1)