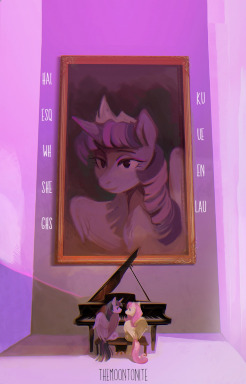 Source
Twilight and Rarity had been going steady for a while. She loved her! That much was fact, a scientifically verified claim that Twilight could fly proudly. Their love wasn't exclusive. They had talked about that. Rarity loving another didn't lessen the love she felt for Twilight and vice versa. So Twilight felt no guilt when she fell for Fluttershy.
She just didn't know what to do about it.
Written for a Quills and Sofa's speedwrite, where it took first place. Posted here with editing done by the delightfully bisexual wishcometrue herself.
Chapters (1)