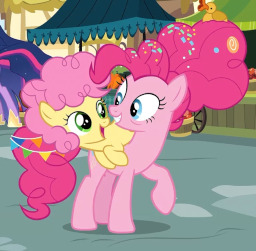 shortdesc
Luster Dawn makes some assumptions about Lil' Cheese, and puts her hoof in her mouth repeatedly. Cheese Sandwich and Discord have a conversation.
my favorite part
Pinkie grumbled, "You know, I swear, that's like, the fifth pony in a row that thought that Cheese Sandwich was Lil' Cheese's father!"

"Don't you mean fiftieth?" Fluttershy said, not taking her eyes off of the back of her biological son's head, with whom she shared 50% of his DNA, the other half coming from Pinkie Pie.
info
originally written for the + Contest in the Quills and Sofas Speedwriting Group!
Chapters (1)