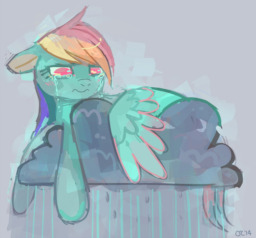 Source
Rainbow Dash has a problem that she can't put into words. Hopefully, Applejack will know what's wrong.
It's too bad hopes often get dashed upon the rocks.
---
Cover art by Cherivinca and is used with permission.
The original version of this story was an entry to a writeoff round with the prompt Let's Make It Quick.
Chapters (1)