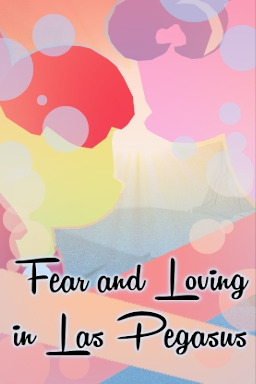 You can't buy happiness, but, thankfully, you can buy a wife. Legally, it's an arranged marriage, but everypony knows what's really going on. Unfortunately for Apple Bloom and Diamond Tiara, duty calls them to make the ultimate sacrifice and marry to keep their families out of the gnashing maws of loan sharks and auditors.
It might even work, if either family had two bits to rub together.
---
This is a story I've had on the back burner for a long time. I started it as a fragment years ago and got around to finishing it now. I must have started around season 4, since Starlight hadn't been introduced yet, so that tells you how long I had it sitting as a fragment on my hard drive!
Anyway, rated T for alcohol use, fade-to-black sex, and gambling.
Thanks to all my readers and supporters. I love you all in a totally platonic way. Does anyone else think Plato would be disappointed his name was synonymous with the friendzone? Anyway, enjoy!
Chapters (1)