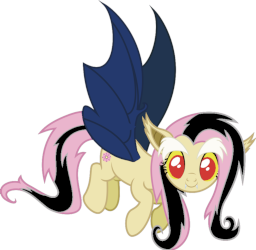 Part of the Anarchyverse.
---
Fluttershy has always been a warm, motherly presence in her friends' lives, so filled with kindness, caring, and love. But when she is once again reminded of the one aspect of her life yet missing while on a train ride to Ponyville, the Bearer of Kindness will find herself confronting her Very Special Somepony... or Somedraconequus, with a very special request.
How will Equestria survive the results? And what will the in-laws think!?
---
Special Thanks to Toriandthehorse for being a great co-admin, a great editor and proofreader, and a great friend.
---
Featured: 12-20-2019!

(for 20 minutes!)

Chapters (16)