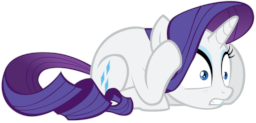 Source
This story is a sequel to Anarchy: Pony of Chaos
---
Part of the Anarchyverse. Reading the previous story is not required.
---
It can't be possible, can it? It can't. Not according to modern Equestrian Science, Magic, and Medical research, anyway. And yet, it's happened. Cross-species hybridization, and between a Pony and a Dragon, of all things.
So, why is Rarity freaking out so much over this?
Chapters (1)