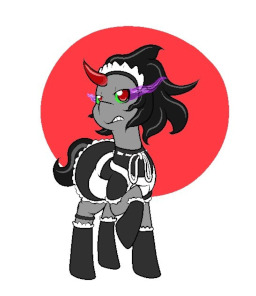 [SPOILER WARNING: This story is set after the events of Season 9, Episodes 24 and 25. Because of that, there are mentions of various things that would require watching the whole season for context. Reader Discretion is Advised.]
After the massive climactic end to the Legion of Doom, Discord knew that his well-intentioned actions had to be rectified in a big way. And since he was directly involved in some of Equestria's most recent events, he already knew who to apologize to first: The Crystal Empire's leaders - Princess Cadance, and Prince Consort Shining Armor.
Even though the couple were already aware of Discord's contributions -- more specifically, how he was the one who revived King Sombra to attack their Empire months prior -- the two were willing to hear him out after he made a formal request for a counsel. Fortunately for them, the remorseful draconequus came prepared with a sincere apology, as well as a couple of thoughtful gifts for the Crystal Empire.
Unfortunately for Shining and Cadance, one of those gifts may have not been nearly as considerate as either of them would've preferred.
Chapters (1)