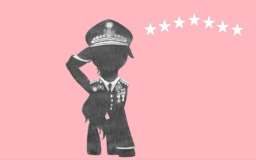 Source
It has been a year since Princess Cadance had become the ruler of The Crystal Empire, a year that has primarily consisted in political pacification, economic stability and the recovery of the history of the Crystal Ponies, which was erased by Sombra, any attempt of remembering how it was before Sombra raised to power is met with mental blocks that not even the best unicorns can undo.
But news flies of a secret chamber being recently discovered in the Crystal Palace, filled with objects and books that not only date before Sombra but also tells of a moment in the history of the Empire that may explain why Sombra was so decided in erasing their history.
First story, please tell me what needs to be fixed for the improvement of not only this, but ay future story I may create.
This story happened between 3rd and 4th Season, no EG.
Cover image made by mr_minati, if you like it go ask him for one (as a commision of course)
Special Thanks to:
Swift Lance for editing the Prologue
Chapters (11)