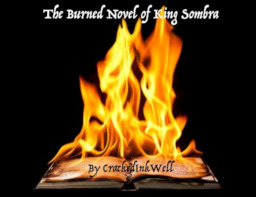 Warning: the following story is currently unedited and contain m/m shipping.
---
Months after Sombra had surrendered to the Crystal Empire, Cadence and Shining decided if it's possible to reform one of the most notorious villains in Equestrian history. At the same time, Shining starts to get suspicious when the ex-king asks for paper daily but never see what he does with it. Deciding to investigate, he finds the remains of a manuscript that, after cleaning the ash with a spell, he finds that it turned out to be a novel written by Sombra in which gives him a window into his thoughts and feelings towards him.
---
A late birthday present for TheVClaw. I'm sorry for not getting this out on time, but I hope you like it.
Chapters (1)