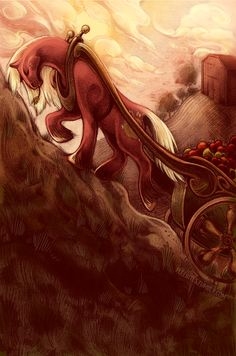 Contentment. Some find it easier to find than others. For his entire life, Big Mac thought he had found it. He never questioned his existence or if he ever wanted more.
That was complex.
But what happens when simplicity isn't enough anymore? Big Mac has been pondering this for a long time, but pondering can only do so much. It's time for action, but will he be able to cope with his own inner emotions?
MxM shipping and romance themes.
Chapters (1)