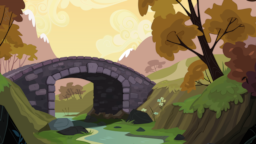 This story is a prequel story to Soap Suds and Scary Movies. However, this story can be read without having read Soap Suds.
Pip has missed his friend Rumble all week at school. Rumble hadn't even shown up at all. Finally, Friday comes and Rumble is back but something is different. Rumble isn't acting himself in any way. Pip doesn't know why but he is determined to find out.
Big shout out to Stellar Spiral final editing. This fic took a long time to do with a couple of re-writes and much editing. I would also like to thank AllieTheLamb for ruthlessly tearing my work apart and generally making me a (slightly) better writer. It was fun working with you!
Chapters (1)