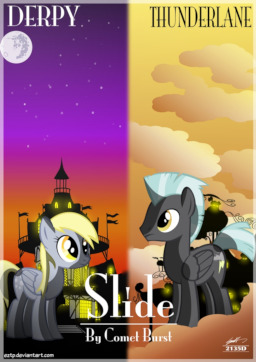 Source
Thunderlane had never thought he would meet a mare who would turn everything he knew on love and relationships upside down. He always figured that if he ever found a mare worth dating, she would be a close friend of his who he could talk to easily.
That was before a simple mix-up introduced him to Derpy.
Now on a date with the wall-eyed pegasus, he finds out that sometimes a pony needs another to sleep peacefully.
Chapters (3)