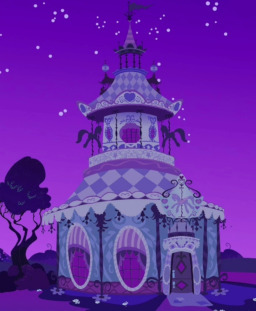 It's been ten years since Sandbar graduated from the School of Friendship and he's doing well for himself. With Yona, he's made a name for himself in the fashion world by becoming the co-owner of the Ponyville branch of the Carousel Boutique only after a few years of working there.
It's been seven years since Gallus left Ponyville to enlist with the Canterlot Royal Guards, becoming the first Griffon in history to do so. At first, both were concerned about the distance, but felt that their bond could only grow stronger.
It's been five years since Gallus broke up with Sandbar.
Now, after throwing himself into his work at the Carousel Boutique for the past few years, Sandbar finds himself reminiscing on the past despite himself.
---
Written for the Young Six Writing Contest.
Chapters (1)