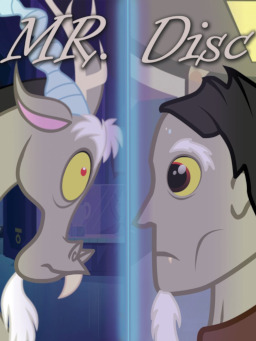 Source
With the Equestrian Girls movies out, taken place in a universe that everypony from Equestria is in human form, I've decided to do a thought experiment.
The following story has to do with their version of Discord (simply known as Mr. Disc), and what would happen if he had stumbled into the land of Equestria.
---
A huge thank you to his Highness PrinceCelestia for making the cover art.
Edited by ginger468 and SecretBrony01
Chapters (18)