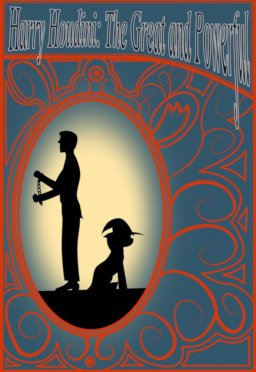 Source
"Magic is the sole science not accepted by scientists because they can't understand it."
-Ehrich Weiss (aka, Harry Houdini).
---
One night in the city of Manehattan, the magician known as "The Great and Powerful Trixie" has moved on with her new life in her newly successful magic show. It was during this night that a certain Spirit of Chaos was spotted by the Stage Director, but he left mysteriously as he'd appeared.
After the show has been set up for the next night, Trixie walks to her apartment during an unscheduled storm which, passing an empty lot in the city's neighborhoods, lightning struck that spot where a new theater appeared. Holding posters and a sign in lights with a very odd name.
"The Great Harry Houdini: Master of Mystery."
---
A huge thank you to His Highness, PrinceCelestia for the wonderful cover art. And an equally huge thank you to Shadeol for taking the time to edit this fully.
Chapters (25)