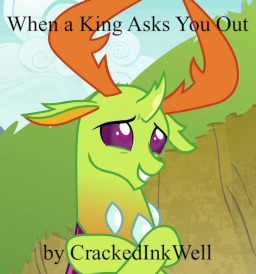 Warning: The following story you are about to read contains M/M shipping between two fictional characters that are consenting adults and a brother that is borderline psychotic. This story is currently unedited. If you don't like any of these, you know where the exit button is.
---
For the first time, Thorax is going to do something he didn't think he would ever be able to do - ask out Spike, his longtime friend, out on a date. He hopes everything would go right, that this might be the beginning of something great between them. When Spike agrees to go out with him, Phyranx will be there to make sure to let Spike know what to expect if it doesn't go well.
This one-shot is for the M/M Shipping Contest II.
Chapters (1)