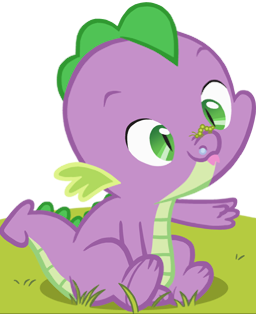 Right after the events of the sonic rainboom, it is decided that Spike the newly hatched dragon is to be sent to live with his own kind, but with all the negative relations with the dragons, it was bound to cause trouble, the guard tasked with the transport of the whelp decides why risk his flank, so he flies to the Everfree Forest and deposits the baby. But he is unaware that he flew over 5 little fillies who all happened to making their way to the small village at the forests edge.
They see the guard leave the poor defenseless baby in the forest, so they retrieve him, but this has its consequences. Spike who started out with no family, now has 5 mommies.
Inspired by all the stories about Spike in other families.
First feature 11/14/19, 11/18/19,11/20/19,11/21/19,12/4/19
Chapters (54)